O M C s.r.l.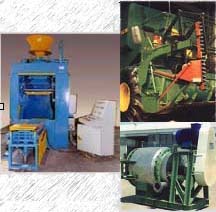 <![if !vml]><![endif]>

SPECIAL MECHANICAL
ENGINEERING
Seat & Factory
Via Calabria , 11 - 50052 CERTALDO  Florence (Italy)
Tel. & Fax +39 0571 668337
e-mail: direzione@omc-srl.org

THE MACHINE IN YOUR MIND !!!
Fill in this form to have more information
The Staff of OMC thank you for your kind attention
and hope for a pleasant
and productive visit to their premises.
Home Page - The Firm, Its history - The production – Services
O M C s.r.l.
Via Calabria, 11 - 50052 - Certaldo (FI)
Tel. (+39) 0571 668337 - Fax (+39) 0571 668337
P.IVA & C.F. IT 05913940481
e-mail: direzione@omc-srl.org